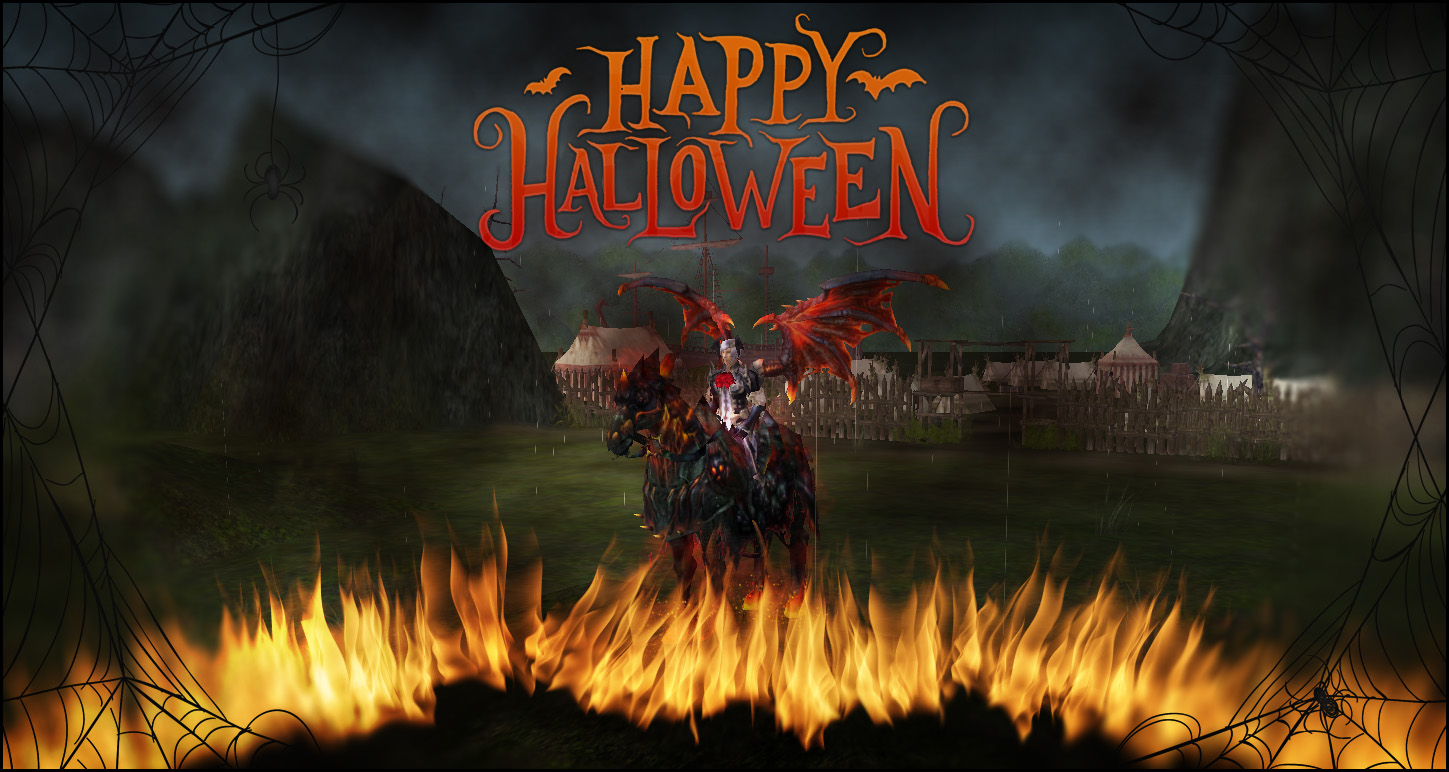 Happy Halloween!
We are starting to feel the chill in our bones, but it is not winter that is getting close, it is the spookiest Halloween ever!
Prepare your gear, weapons and above all, prepare your fingers, because there will be farming, a lot of farming! No, I'm kidding, slight farming only.

The Incursion to Locus Graveyard continues; dig some graves, find some treasures, and, if you prove yourself, Celerion you make you one of the firsts to get the precious Nephilim Wings. But be careful, you can only get one, either these or Wings of Terror.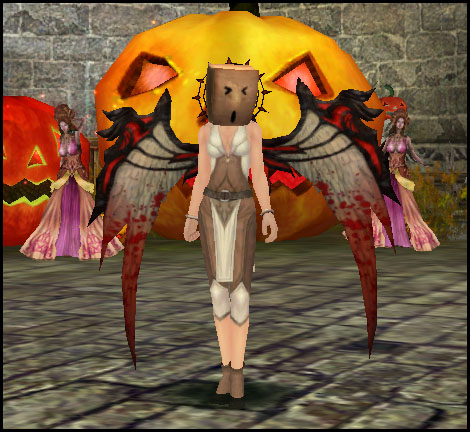 While the incursion goes as planed, on the other side of the world, Jack is back again at your faction capital, looking for brave heroes to help him rescue his loved one.
Complete all the quest around him and you will be rewarded with the new Necromancer Wings! Or you can chose the old Halloween Wings, up to you.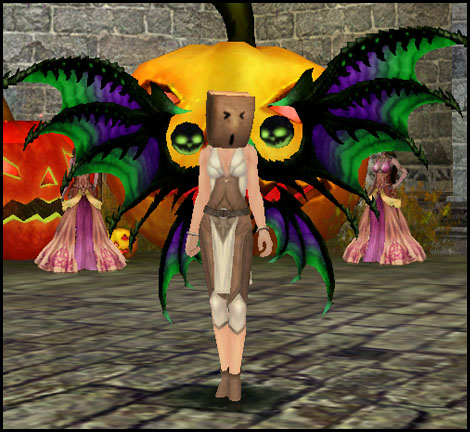 Now you know, get your friends, adventure into these maps and try to have fun!
Watch out with the Mad Hatter! He will be roaming around Proellium, Cantabilian and D-Water maps.

Soon you will find new pets and mounts to share with your friends and make them jelly!

-------------------------------------
Patch 169 change-log:

- Apply Range of Blood Rain, Fan Shot and Bomber Shot (Archer/Hunter) has been reduced to 2 meters. This will reduce the overall output damage in pvp while keeping farming capabilities.
- Skill Leadership no longer gives increased ranged attack power.
- Skill Arcane Aura resist values have been reduced by half.
- Pressing left control + right mouse click on a name in chat will automatically send a join raid command.
- Improved Mini Quests window so it doesn't consume processing power, can also be moved around the screen and has an option to be always opaque.
- Buff and Debuff icons can now be moved around the screen by holding down left control + mouse click.
- The cool down for calling bosses has been moved to the raid and was reduced to 12 seconds.
- New key binding system that allows you to bind almost any action in game to your custom keys. It should display keys correctly depending your keyboard layout.
- Options window changed to allow more toggleable items. All player commands can now be toggled on or off in here.
- New toggle to show hp bars under player names. Target, Friendly or Enemy.
- New toggle to ignore whisper messages.
- New toggle to hide party buff / debuff.
- Fixed an issue that was causing some times to not display your target buffs / debuffs.
-------------------------------------

Remember that class changes are tests we need to have in live server to see how these react in big numbers.