New discoveries rise as both factions continue to incursion into this new island to the east.
This time, a few days north of the lost grove, hidden withing a mountain wall, a long forgotten battleground, filled with monsters and death.
Archeologists came to the conclusion that this place is an ancient graveyard that came to be after numerous battles and wars. They have named it: Locus Graveyard.

Join your comrades and travel to this new location to uncover its mysteries! For glory or profit, everyone has a purpose.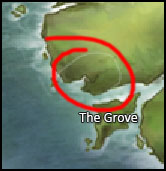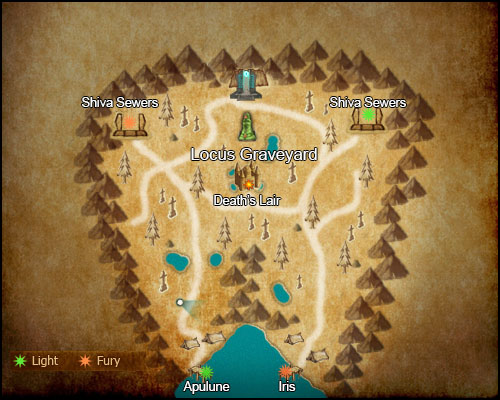 Locus Graveyard
is a new
pvp map
accessible from Apulune|Iris by gatekeeper, at the center of the city, or by using the Move to Battlefield function.
This map contains a few quests and two new dungeons:
-
Shiva's Sewers
: faction dungeon with an invasion portal controlled by the altar at Locus Graveyard.
-
Death's Lair
: shared dungeon with a locked treasure room that can be accessed after defeating its map boss.
Map drops contain a bunch of goodies, such as:
- Halloween pockets, Halloween pet, mount and costume boxes.
- Level 1 helmets (similar to easter and christmas).
- Item OJ Transfer.
- Ancient Transferring Catalysts (to be used with Item OJ Transfer).
Other changes is this update:
- Stacking of lures testing period ended. Now it goes back as before, no stacking.
- Dread gear lv15 to lv25 added to
Cornwell
and
Argilla Ruins
map drops. You need to be level 30 to get these drops.
- Fixed an issue that allowed players to Fkey targets that went invisible after being marked.
- Did some changes on recreation rune usage, you will now get lesser lower values when using them.
- Website Item Shop will be updated shortly with halloween items.
Read the quests, pay attention and gather all the pieces of the final puzzle.
Have fun!